Digital Photo Frame Factory
Bureau Veritas Factory Audit Report
The criteria used in the "Supplier Capability Assessment" program is listed in a questionnaire with the following categories:
1. Factory Overview
2. Legal Entity and Personnel
3. Export Markets and Key Clients
4. Product and Production Capabilities
5. Management Systems and Accreditations
6. Quality Control Management and Development/Expansion Plans
The Supplier Capability Assessment consists of an onsite visit of the supplier by Bureau Veritas auditors/inspectors.
Please click follow link to view our factory audit report.
Factory Audit Report Part 1


powered by Bureau Veritas.
SMD Line
The the PCB of digital frame manufacturing process as following, the printed circuit board (PCB) starts the process and solder paste is applied were SMD components will be installed. Then the board goes to the SMT insertion line (SMD and SMT are practically synonyms; while SMD refers to the components, SMT refers to the soldering technology). In this line robots pick and place SMD components in their proper location. After SMD components insertion, the board goes to an oven, where the solder paste will be melted, soldering the components to the board. After this process and in several point during the whole manufacturing process employees (usually women) visually inspect the board looking for errors.
| | | |
| --- | --- | --- |
| Lead-Free Solder | Solder QA | Lead-Free SMT |
| SMT Reflow Machine | Quality Assurance | PCBA Quality Assurance |
DIP & Production Line
After quality control from the SMD line, the digtial frame board go to the manual insertion line, also known as DIP. In this line bigger components that require conventional soldering are inserted, like sockets, connectors, electrolytic capacitors, slots, etc. The board goes on a mat that runs in front of many employees from this section. Each employee is in charge of inserting a single component to the board. The board goes thru this line until all components are inserted. After this, the board goes to a soldering tank, where all components are automatically soldered. After that the quality control crew comes in action checking if all soldering spots are perfect or not.

Manual Insertion

Lead-Free Wave Soldering

Quality Assurance

Firmware Testing

Software Testing

X-Ray Testing System

Microscope Inspection

Assembly Line

Aging Testing
Packing & Warehouse
After 24 hours aging test, goods will be cleaned and put in packages and cartons in our digtial frame factory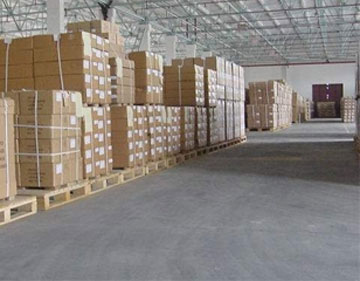 Packing